If you're reading this, it means we'll be seeing each other soon (
) Since returning to work during these strange Covid times, we've put a lot of effective safety measures in place that let us continue creating while making sure everyone is safe. To keep everything running smoothly, we have to follow the current health and safety guidelines provided by INSPQ and CNESST. We're all in the same boat (
) and one thing's for sure…we make a great team! We want to thank you for your teamwork…we truly appreciate it and we're happy to say that everything is going really well. Because we love you, we put together some important info below on the safety protocols all team members, artists and clients have to follow. Thanks in advance for checking it all out before we see you.
Let's get right to the point: we're excited to see you but only if you're at your best (
)That means you have zero symptoms and have had zero contact with anyone diagnosed with or suspected of having Covid. If you were just on an international flight, we'll see each other after your mandatory quarantine. It's simple, we always play it safe. Everyone has a very important role to ensure the well-being of those around them. We'll give you all the required info to easily manage your time with us. Who knew that perfect personal hygiene would be as sexy as it is today? (
)


When you show up, be sure to disinfect your hands and sign in. All comings and goings are recorded (
) If you're with us for a shoot day, a designated sanitary safety person (
) will welcome you on set and have you sign a document about your participation on the shoot. We'll provide you with all the personal protection equipment (
) you need to have a safe day with our people. Rest assured that everything hygiene-related is a top concern for us. Our spaces have been adapted to accommodate all safety requirements, including the tools to make it all happen. Throughout the day, we apply many measures like disinfection of high-contact areas and ensure proper ventilation and distancing, both in our studios and on location.



While you're with us, wash your hands often(
) It's one of the easiest and most effective ways to protect yourself and others (and honestly, we're not sure why it took a global pandemic to make everyone commit to doing it!). Wash your hands again if you go out for a smoke, after you (
), if you (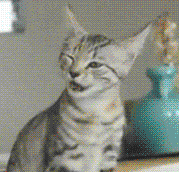 ), or go to the (
), before you handle objects, eat, whatever you do…WASH. YOUR. HANDS. From sanitizer to soap to hand cream…we've got everything you need to make this handwashing thing easy!


Our entire workflow has been redesigned to create as much space as possible (
) Lots of planning is done to make sure we have only the right people in the right place at the right time so that we can reduce the number of people physically present. Guest list only baby! (
) But that doesn't mean anyone's out of the game. We have all the virtual tools available so that every team member can stay involved and be as creative as always, even from afar. Schedules are built in a way to accommodate remote communications and approvals from a distance at every stage of the project (
)


Wearing a mask is mandatory and it's a major factor when it comes to our ability to collaborate in person successfully and safely. Please make sure you wear it right, handle it properly and change it according to the recommendations (
)


All meals, snacks, and beverages are prepared and served individually. You'll have your own catered gourmet meal package (
) and when it's time to eat we have a scheduled seating plan that gives everyone their own space to relax and recharge.


You must respect the recommended distancing at all times (
) Trust us, we can't wait to give you a hug and a fist bump (
) but for now, don't even think of it! For each production, we arrange well- defined working zones: approval stations, technicians and also reserved spaces for all our collaborators like model prepping, set-dressing, accessories, and all other elements required for the project. No matter what you take care of on any given project, you'll have your own space (
) Models also need to keep a distance between each other, unless they are from the same bubble.
LEARN, LISTEN AND ADJUST!
We're always keeping an eye on any changes to this evolving situation, as well as the ever-changing regulations put out by the INSPQ and the CNESST. Despite these seemingly impossible conditions, nothing can get in our way of being creative and having fun (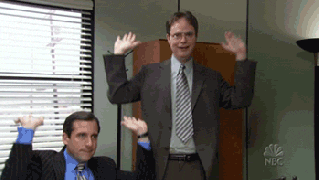 ) Anything is possible; we just have to work as a team, stay open-minded, be original, find solutions and plan ahead.

The needs of our collaborators and artists are all addressed in pre-production, including the various deliveries and installations. All of our projects, meetings and schedules are meticulously planned (
) If you ever have a doubt, a question or a change of heart, you've got to communicate quickly with the production team. Keep the good vibes going and see you soon! (
)